The shirt, a family story
The idea comes from a rather basic observation, whether in my case, a student or for my father, an asset, the "lowest common denominator" in our clothing habits is the shirt. The shirt remains an essential in most situations, the use of the suit in professional spheres no longer really being popular, the clothing "prerequisite" therefore remains the shirt.
We have therefore decided to work around the proposal of our partner, the OLYMP brand, specialist in shirts since 1952 and a major player in this activity in Europe.
The way to do it around a website seems to us the simplest and the most suitable today. However, the possibility of receiving our customers, of exchanging with them, of making them discover the products, is fundamental. To achieve this, we have therefore integrated this offer around the OLYMP shirt and knitwear in a part of our store dedicated to the "Les deux Oursons" ceremony located in Paris 15.
We have already been selling OLYMP brand products there for more than 10 years, including all the shirts suitable for the ceremony (winged collar; hidden buttons, etc.); but the OLYMP brand proposition is much broader than just these specific products. There are several ranges, different types of products that we will introduce in this site and also present in our shop.
This is where the virtual disappears in favor of the real and where we will welcome you.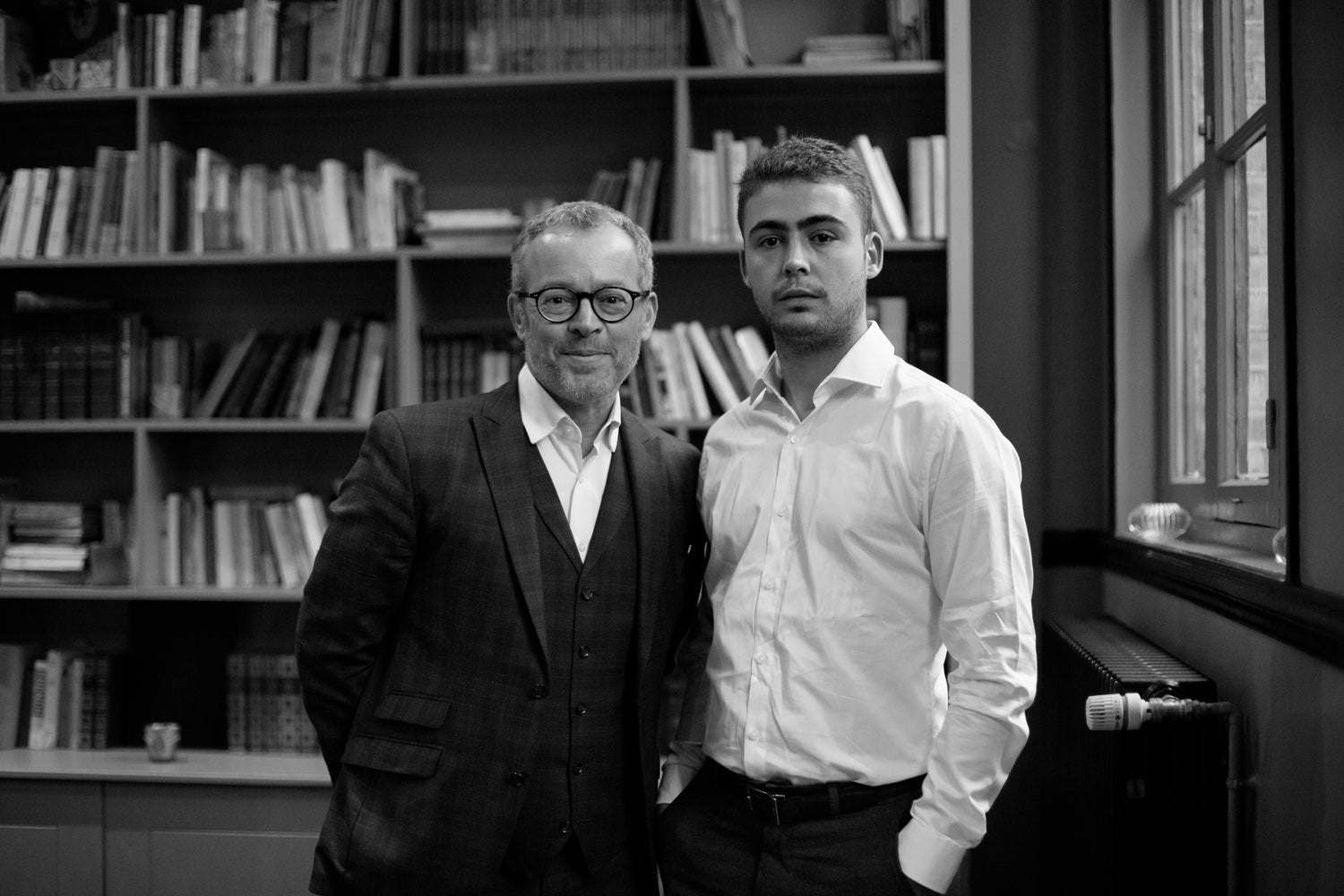 Sir(s) Simeon
The idea comes from a rather basic observation, whether in my case, a student or for my father, an asset, the "lowest common denominator" in our clothing habits is the shirt.
SHIRT

The shirt has always been in use, and its positioning has evolved over time. The shirt gradually came out of the pants in the early 90s, this could be considered a sign of originality or even marginality, but this gave rise to the casual ranges and their different variations.

This transition opens up "Friday wear" clothing habits. The shirt is available, the ranges evolve to offer a composite and diverse selection with many choices of fabrics, colors, tones, collar, sleeve length and skirt. The OLYMP brand follows all these developments and responds through all its ranges to these new and different customer needs.
Our proposal for the sale of shirts and knitwear on this site is organized around the permanent offer of the OLYMP brand supplemented by specific manufactures selected by us twice a year.
KNITWEAR, JACKETS
The development of the OLYMP proposal in knits, the sweatshirt is also very impressive and the choices are multiplying. We present on this site our available selections (but not renewable) accompanied by permanent OLYMP products.
Casual look and stylish design: the OLYMP knitwear range includes high-quality items such as pullovers, sleeveless pullovers, cardigans, blazers, jackets and troyers in very fine and durable qualities. Impeccable finish for an optimal fit and absolute wearing comfort. The perfect fashion complements to the OLYMP Luxor and OLYMP Level Five shirts.
Overshirts - Hard to beat when it comes to versatility. Overshirts captivate with their hybrid character, not only as a shirt, but also as a light jacket. The OLYMP Overshirts thus constitute the basic element to create a perfect transitional look.
Jackets and vests - OLYMP is an expert when it comes to shirts. Everybody knows it. But OLYMP masters jackets and vests just as much. If you didn't already know, here are some of their top products.
THE ACCESSORIES
Find in this category several articles and goodies selected by us which, we hope, will please you and will be useful to you. This selection is subject to change regularly. We are also at your disposal for any idea to send us to support this category of products.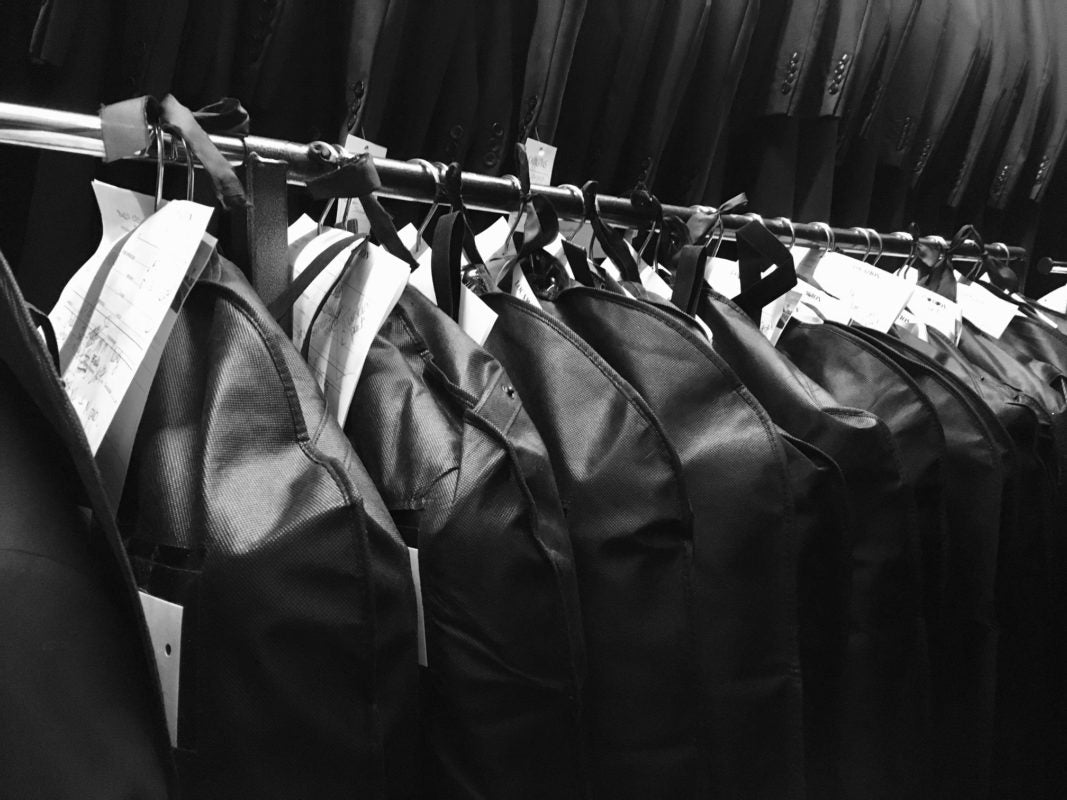 OUR RELAY STORE
A physical counter is at your disposal at our Parisian partner, the store Les deux Oursons , specialized in high-end men's clothing for more than 10 years , it is located at 106 bld de Grenelle, 75015 PARIS in La Motte Picquet Grenelle .
Easy to find if Parisian public transport is working...
This partner distributes the OLYMP brand itself… you will be able to discover the ranges, the cuts but also the fabrics available. This partner offers us the opportunity to receive you but also to introduce you to OLYMP products.
This space is also intended to process the flow of your orders in click&collect, click&return but also to answer all your questions or misunderstandings.

You will find an adviser there to guide you in your choices, he is also available on 01 82 28 96 43, do not hesitate to ask him.