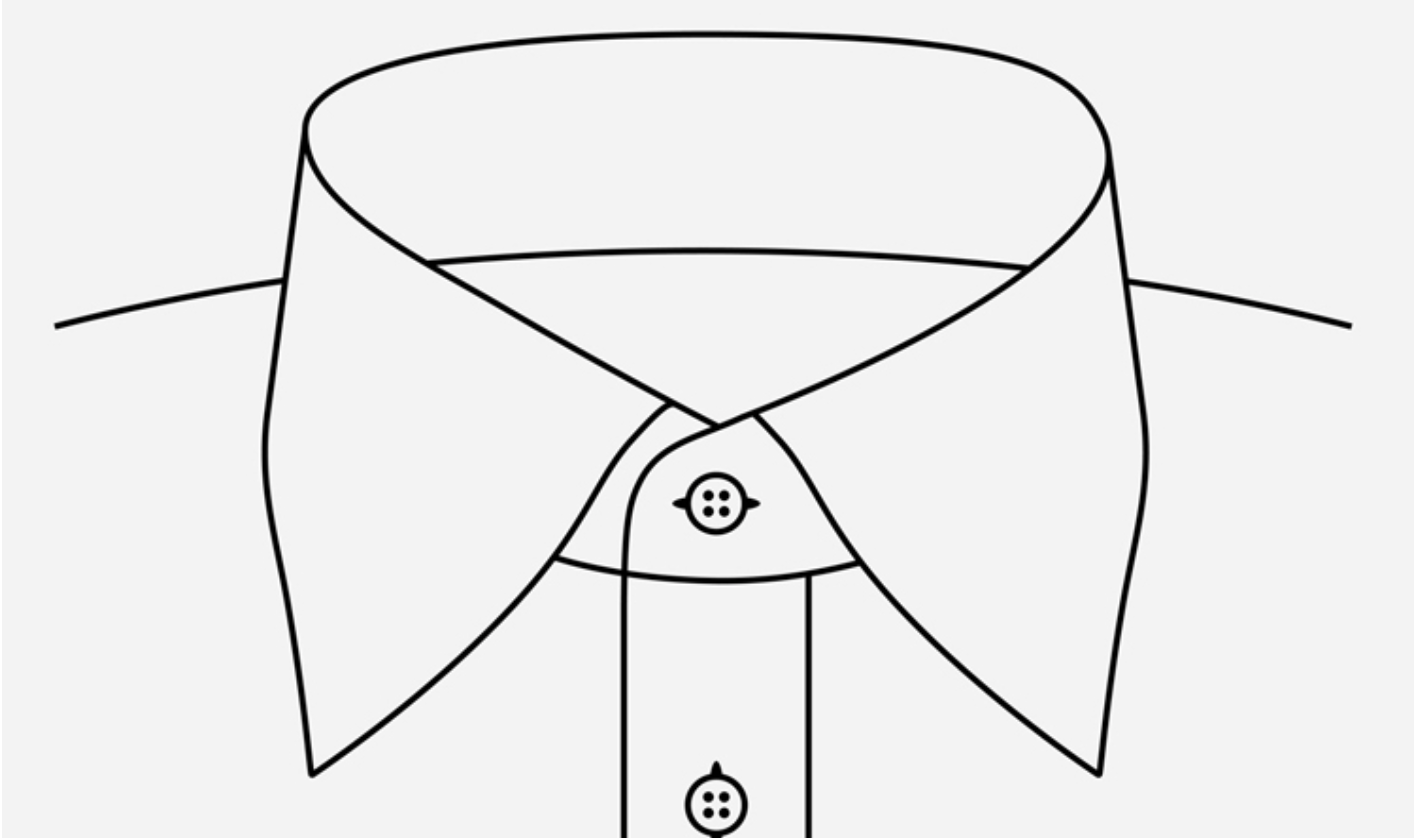 Kent
The eldest, so named after the English Duke of Kent, is timeless. Since declined in many variants, this is the original. It will look very good in a proper and neat wardrobe.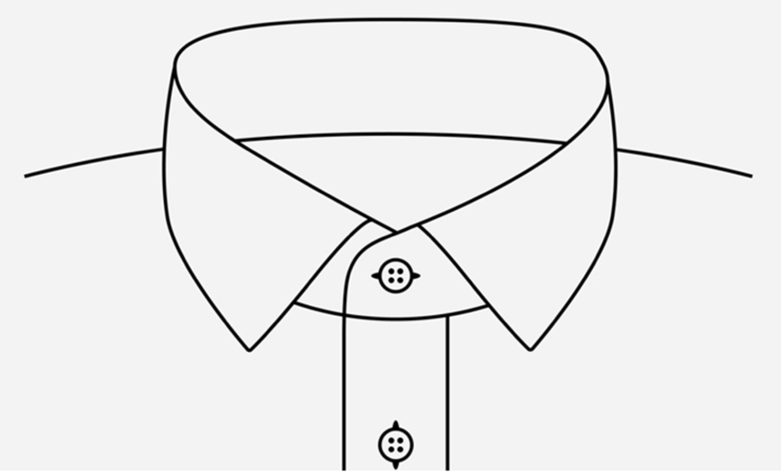 Urban Kent
Compact collar, with short sides. The shirt is then accompanied without moderation by a narrow tie, or can be worn with an open collar... it is essential for a slender look and goes perfectly with fitted cuts.
Did you know ?
Shirt collars determine the type of choker to wear if necessary, but also the type of knots to tie.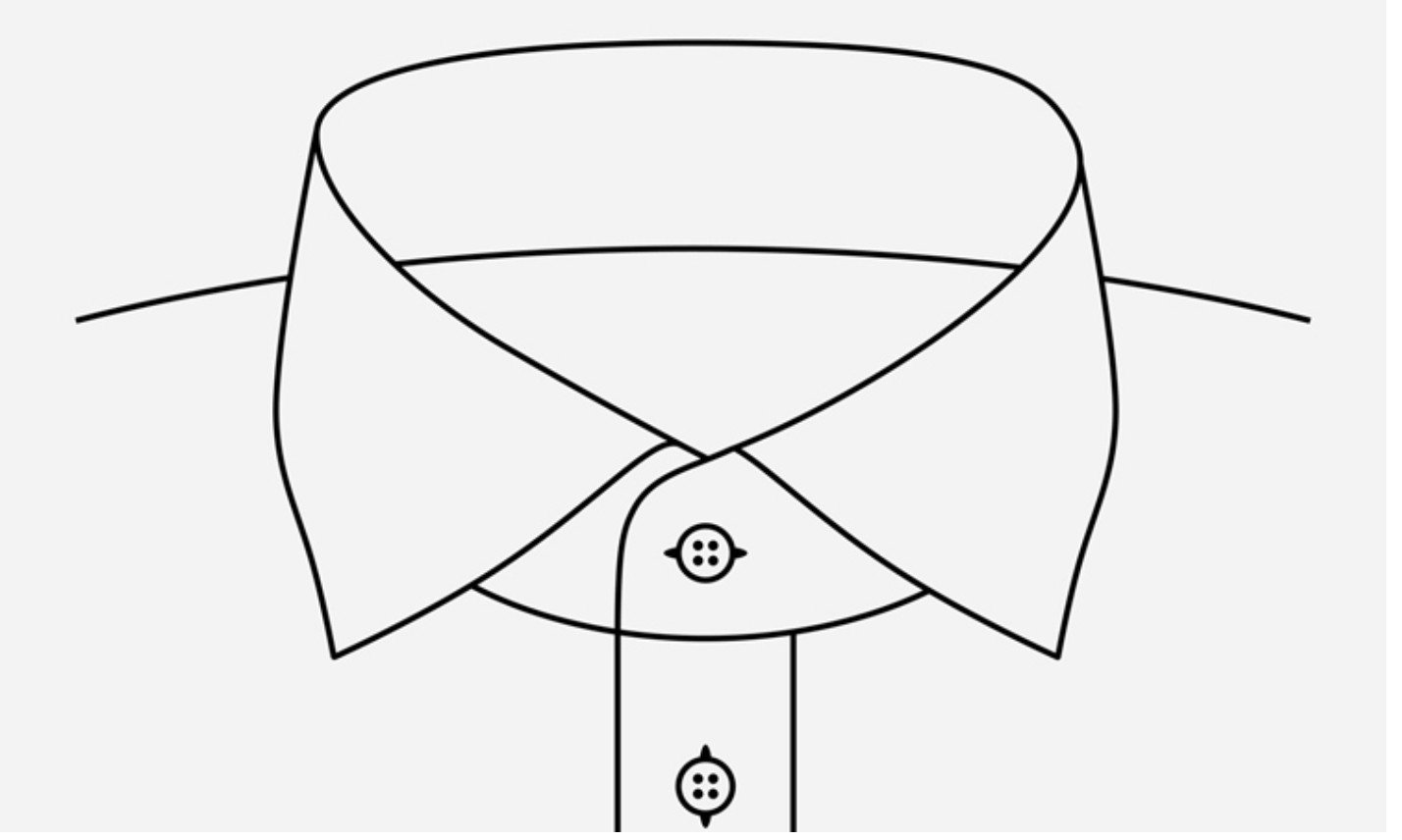 Royal Kent
More compact than the classic Kent collar, it is an excellent compromise and each tie knot will find its place between the collar sections which are deliberately shortened. It represents the gentlemen's club style.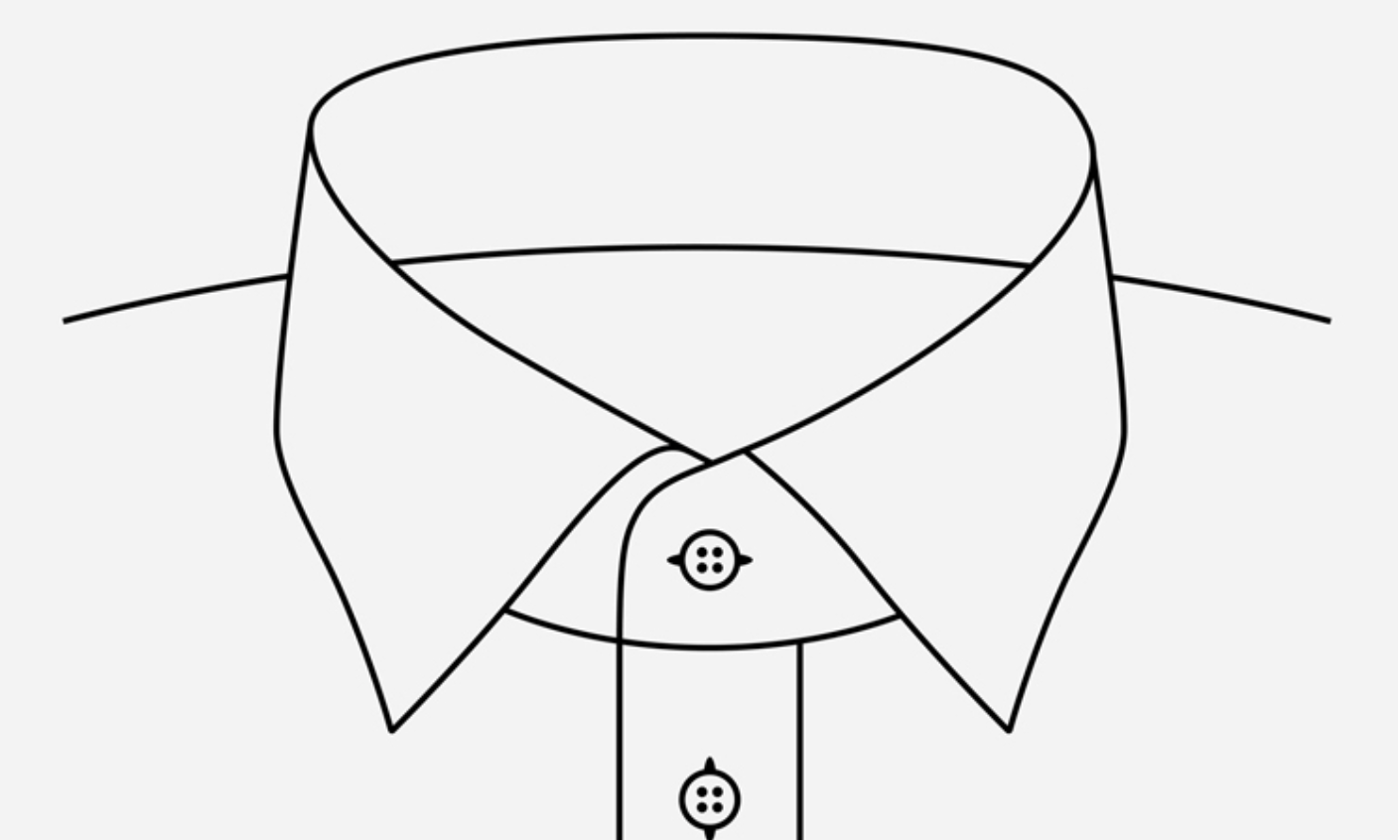 New York Kent
The last of the Kent family, essential in the Body Fit range. It is young and dynamic and comes with a narrow tie with a small knot.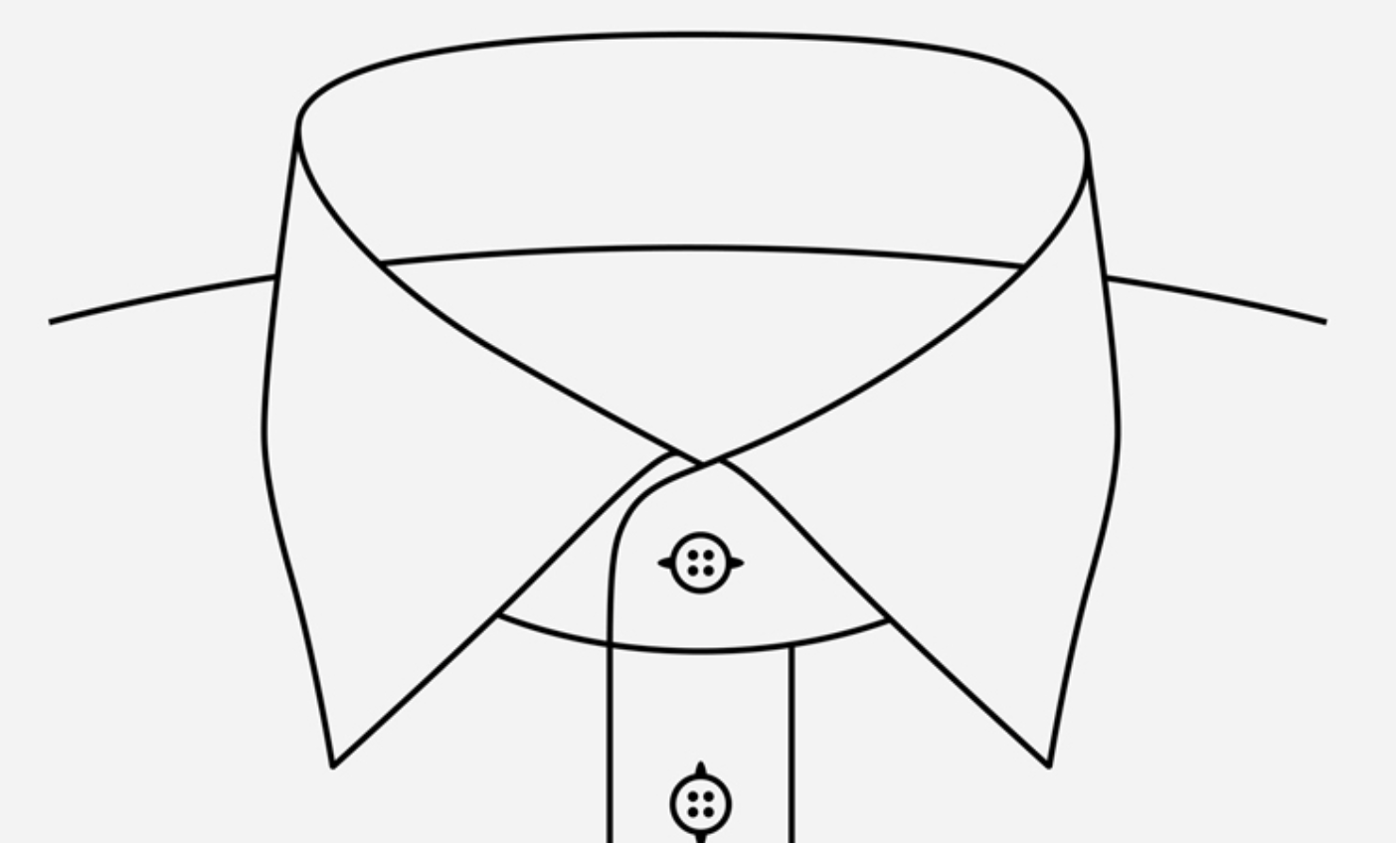 New Kent
This variant of the Kent collar is intended to be universal and goes very well with all tie knots. It will be worn on most shirts (Modern Fit), and epitomizes versatility.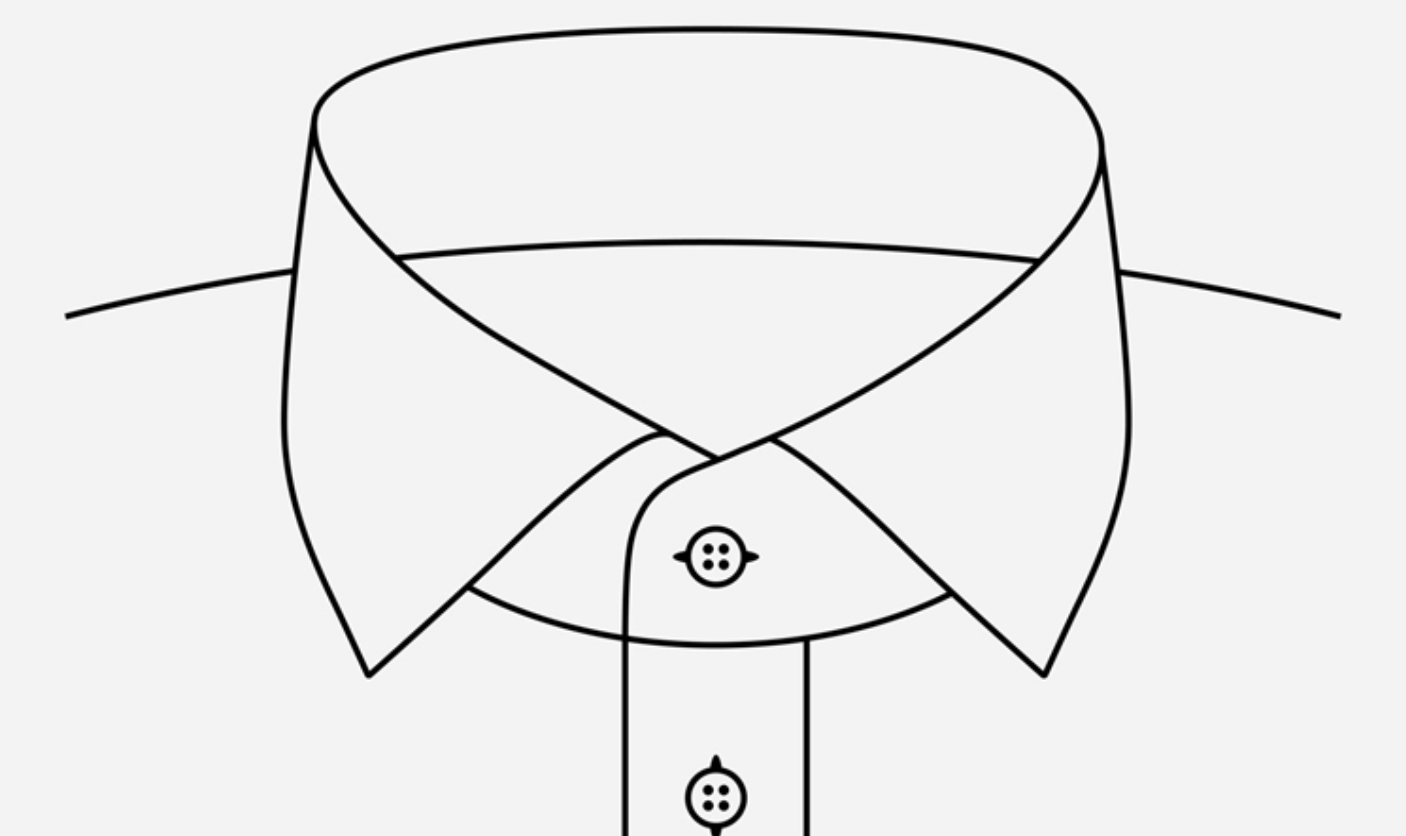 Global Kent
This collar, also attributed to the Kent collar family, represents the most modern form of it. It is intended to be cosmopolitan and is very suitable for ties but is easily worn open.
Some passes have a story
Button-down: In the 19th century, in
England, polo players were required to wear a shirt with
a collar during the game. To prevent the lobs of the collar from sticking to their face
while they were on horseback, these were fastened with buttons.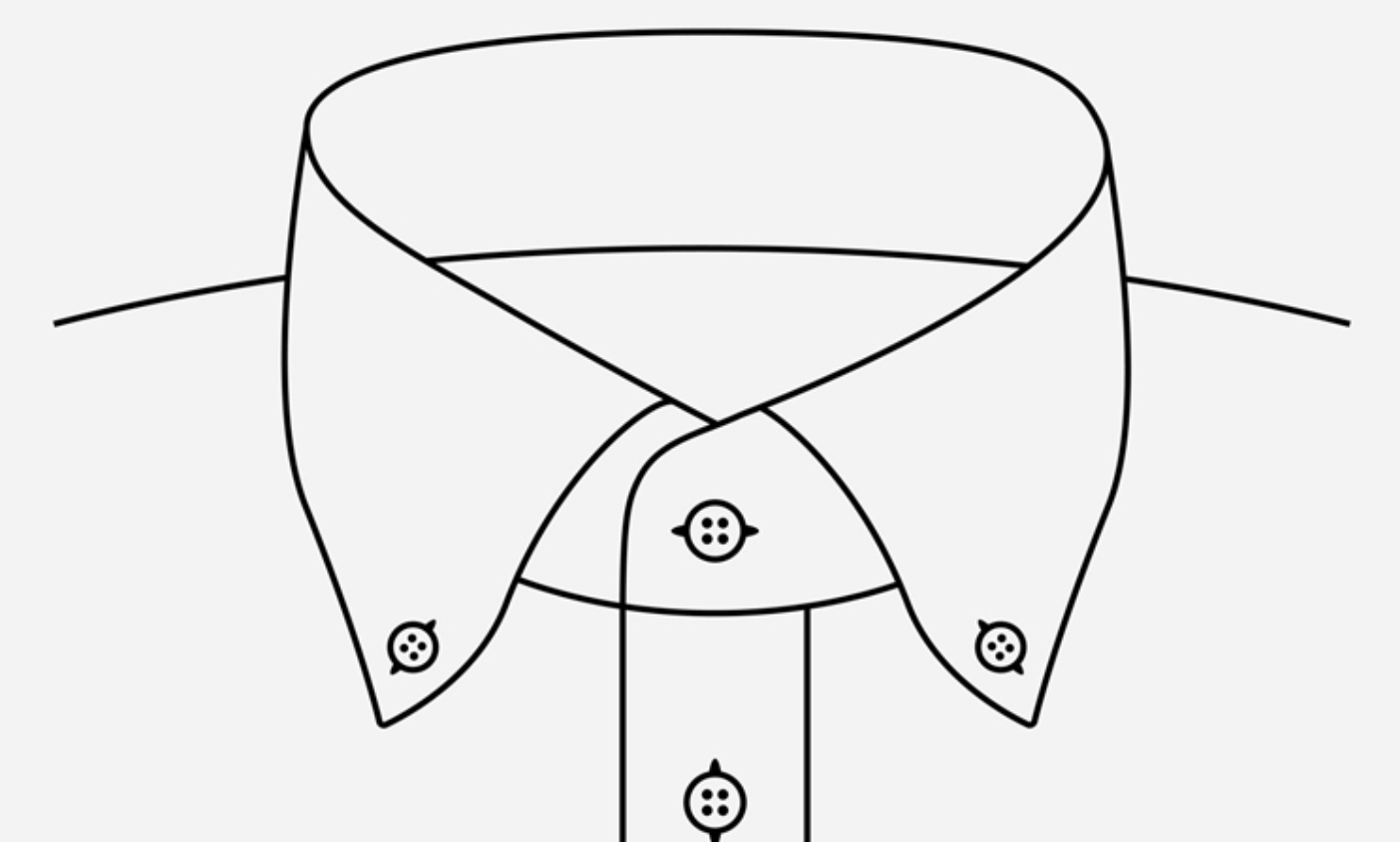 Button down
You can use the button-down collar either for casual shirts or for the office, but avoid it for special occasions. It is traditionally worn in combination with oxford cloth. A subtle, mid-rise tie runs underneath and gives the collar a fuller feel.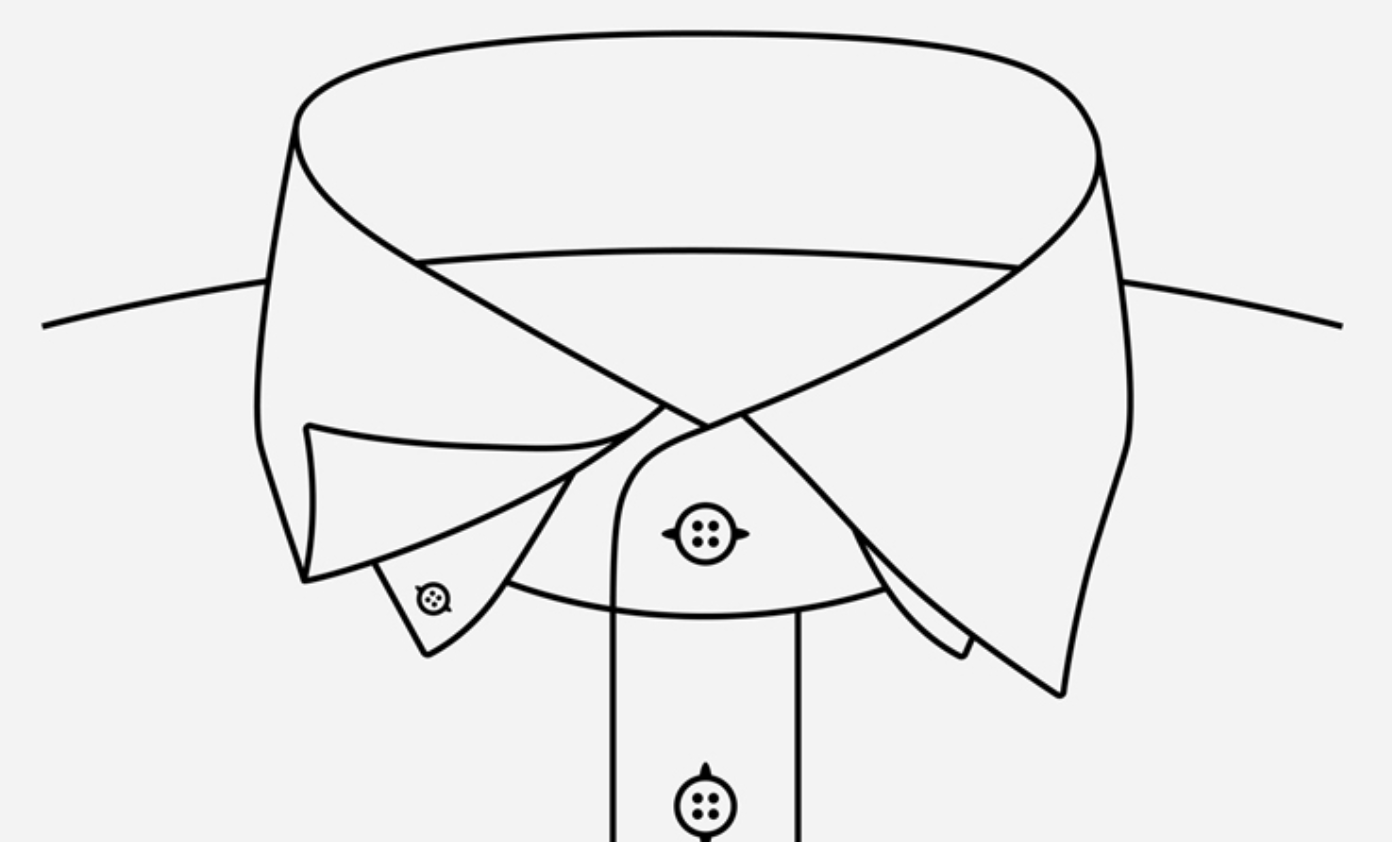 Under-button down
The collar points are attached to the shirt under the collar and therefore remain invisible. In this way
the collar does not sag. With this form of collar, the shirt is worn
ideally without a tie or open and in a casual style.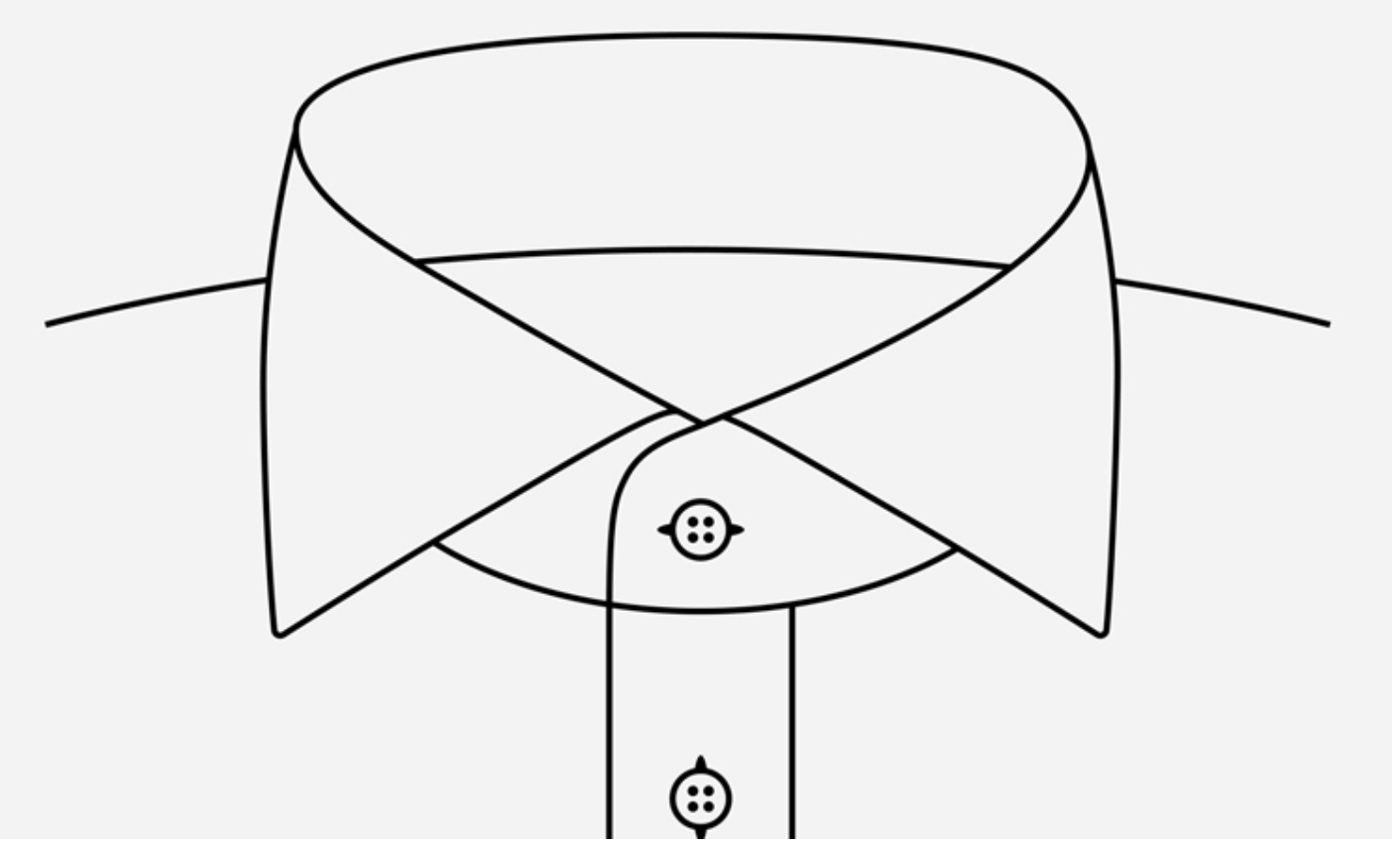 Italian Collar
With very flared tips, which evoke a shark's wing, this modern variant is also known as the "haifisch" collar.
It is customary to make particularly voluminous tie knots (double windsor) to exploit this type of collar.